REFLECT

Reflect - a light installation.

THANKS TO
Martin Lundquist och Michelle Olsson, photographer and editor;
Beckmans college of design;
Tobias Rylander, light designer
Our sponsors: Hide a lite, Damstahl, Ahlsell, Kimtech


Exhibited at Nobel week lights 2020, Sergels Torg.



Behind every Nobel Prize, there are both people and research that is invisible at the ceremony itself, both historic and contemporary people who have been crucial for the projects to be realized. With Reflect we want to highlight all participants. To move forward in a project requires communication and reflection, by reflecting thoughts and ideas with colleagues, the project moves forward and you obtain a perfect result.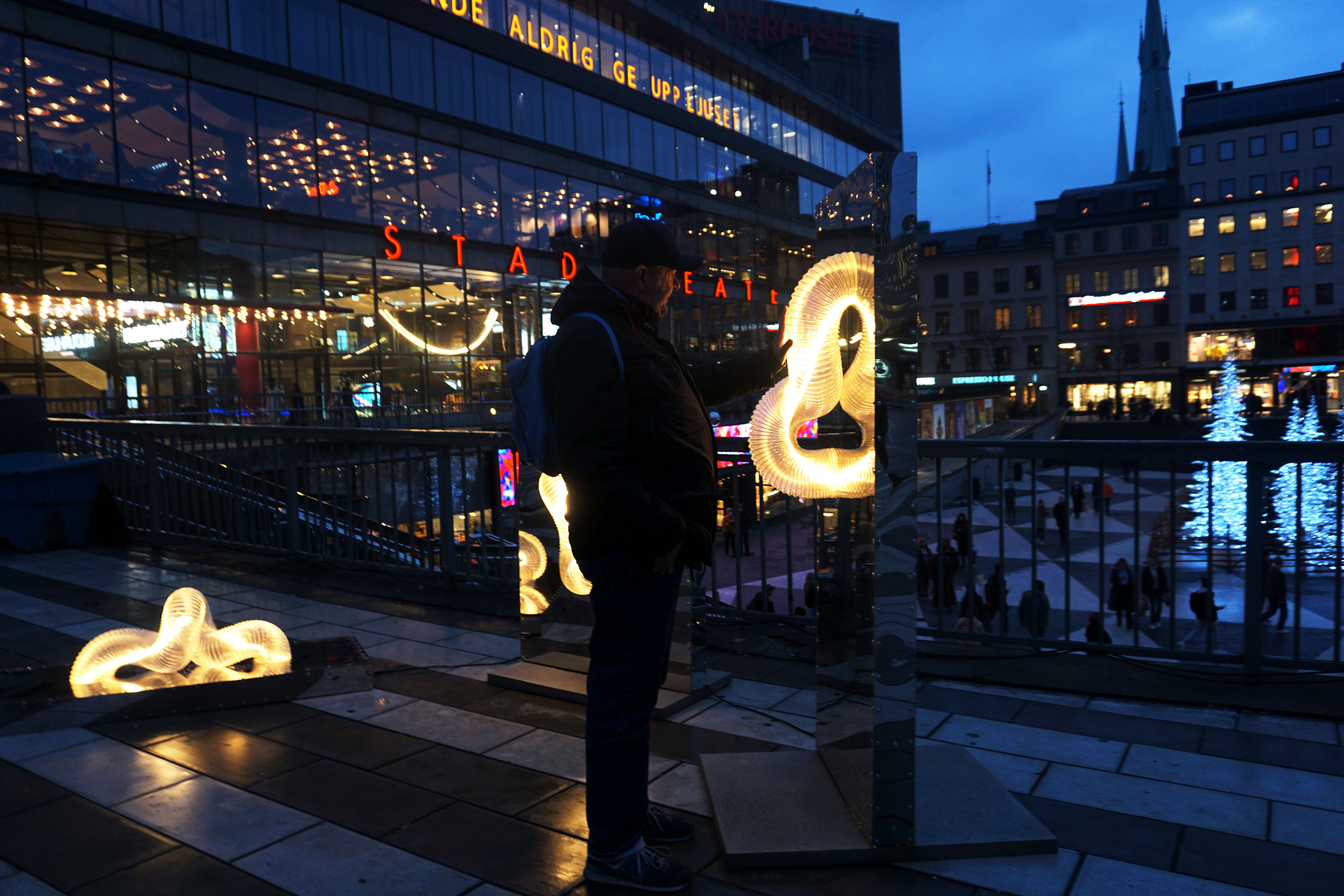 ---
EivarLovisa-Lovisa Sandström 2020